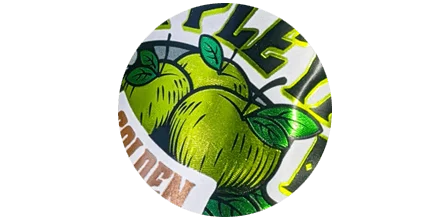 Hot foil suitable for both short and medium print runs
Perfect for premium products
Various finishes and colours available – adaptable for any brand
Able to print on various materials (hot foil)
Combination with digital printing available
At Reflex we apply both Hot and Cold foil label finishes. Foils can enhance your packaging, adding an extra sense of premium luxury, helping to give your packaging stunning shelf presence.
Cold Foil is ideal for completely flat, non-textured surfaces. It lays completely flat against the label surface. Cold Foil uses a UV-curable adhesive and is perfect for simple premium label designs.
Hot Foil requires a custom die, heat and pressure and can be used on a variety of different label stock and textures, it can even be combined with embossing. Hot Foil is ideal for intricate and detailed designs.
Foil Label Printing Applications
Our teams at Reflex Labels can produce foil labels for a multitude of different product sectors, with extensive experience of printing labels for premium drinks brands.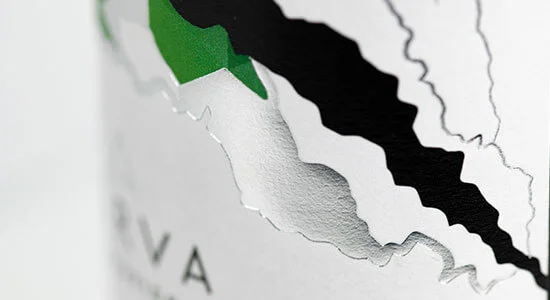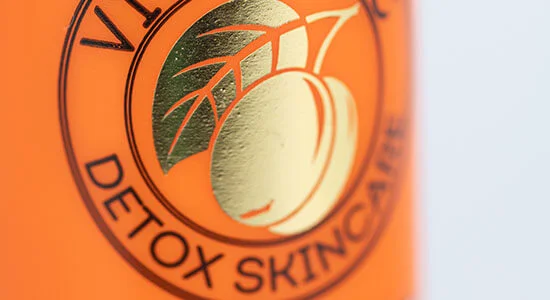 Frequently asked questions
Are labels with foils recyclable?
Yes! Paper products embellished with foil can be recycled in normal recycling streams. Furthermore, repulping facilities that use centrifugal cleaners to remove labels and adhesives are able to remove foiled labels.
Does the use of foil affect costs?
Adding premium finishes such as foils can add costs to a print-run. However, we work with market-leading foil suppliers and have invested in the most efficient foiling machines and processes that will help to keep these additional costs to an absolute minimum.
Which substrates can be cold foiled?
Cold foiling is best on non-porous materials, including:
Clear labels
Coated papers
Paperboard
Plastic
Shrink film
Film
IML