Protective Packaging solutions

A wide range of packaging products from specialist packaging tape and anti-slip paper to Pallet wrap and packaging machinery.
Not only do we create the packaging and labels that give your product a shelf presence, but we also supply a wide range of tertiary packaging solutions to ensure your products can be stored and transported safely. No matter your need or issue, we're on hand to help you find a solution whether that is to match sustainability targets, or to help your packaging operations run efficiently.
Our packaging products are sourced from leading manufactures, and we strive to provide quality products at competitive prices to an ever-demanding market, understanding that we need to be both flexible and reliable.
Packaging Tapes
With a wide range of sizes, material, lengths and specialisms, Reflex packaging solutions can offer packaging tape for every application.
Pallet Wraps
For providing load stability and protection during storage and transportation, Reflex can provide pallet stretch wrap in both machine and hand rolls.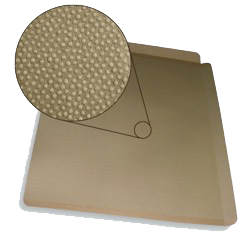 Anti-slip pallet layer sheets
Increase stability and safety of pallets whilst protecting against product damage.
Polythene & Films
Printed and plain polythene and film packaging products that won't cost the earth.
Strapping & Pallet Banding
Strapping for both hand & machine applications. Including polypropylene strapping, and polyester strapping.
Edge Protection
A full range of standard and high strength edge protection guards for a variety of applications.
Packaging Accessories
Save yourself time and energy by using Reflex for all your packaging needs, including our huge range of sundry items and accessories.
Packaging Machinery & Servicing
Reflex supplies a huge range of high-quality packaging machinery and support packages.
Cant find what you're looking for?
Need More Information on our packaging solutions?
Frequently asked questions
Are these products subject to the Plastic Packaging Tax?
Concerned about Plastic Tax?
A lot of our plastic wraps and films are made with at least 30% recyclable content, meaning that our products are not liable for the Plastic Packaging Tax. If you're unsure about the tax in relation to your product, please get in touch and our team will be happy to help. 
If you would like more information on the Plastic Packaging Tax read our 'What is PPT' blog. 
Who are Reflex Packaging Solutions?
A part of The Reflex Group, Reflex Packaging Solutions strive to provide quality products at competitive prices to an ever demanding market. We supply a complete range of quality packaging products sourced from leading manufacturers over the world.
We understand that we need to be flexible, reliable and competitive and would welcome the opportunity in proving that not all packaging providers are the same.
Where do you supply to?
We supply to companies throughout the UK and beyond. Most of our products are available for immediate dispatch in the UK from our site based in Leicestershire.