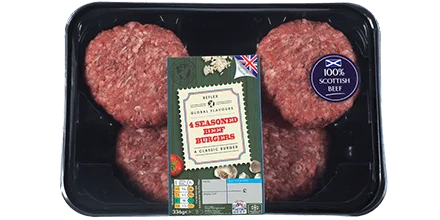 Helps reduce packaging & shelf space whilst providing a large area for branding and product information
Ability to create a tamper-evident seal
Secure Presentation of the label – is fixed in place on-top of the packaging
Allows for faster labelling speeds
Premium finish options available including foiling, screen & tactile
Printing available in up to 10 colours & reverse
Suppliers of some of the UK's biggest and best-known brands, Reflex Labels produces large quantities of C-Wrap labels each year.
C-Wrap labels are best for labelling around trays or containers, the layout of these labels provides space for striking branding as well as other necessary and legal product information. This labelling option is suitable for a wide range of pack shapes & sizes.
C-Wrap Self-Adhesive Labels Applications
C-wrap labels are commonly used on trays and containers where labels are needed on the top, around the front and bottom of a pack. These include use on the following product types:
Pre-prepared Foods
Meat & Fish produce
Fresh produce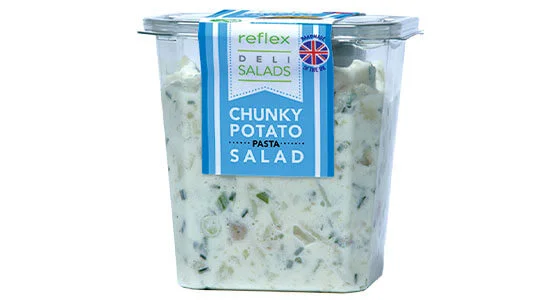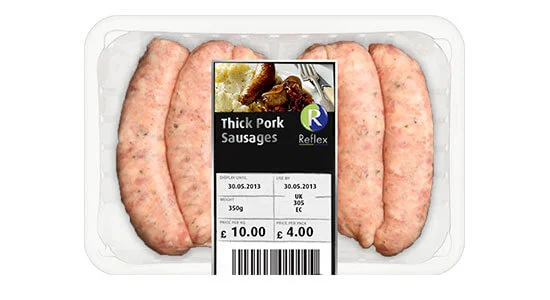 Frequently asked questions
What finishes are available?
Our team are happy to assist with choosing the right finishing options based on the desired end-product. We offer a wide range of finishes on c-wrap labels including spot and soft touch varnishes and hot or cold foiling.
How do you print c-wrap labels?
We can offer both flexographic and digital printing for C-wrap labels depending on the label requirements. We can also offer reverse printing, giving you more space for product information.
Do you have any sustainable options?
We have access to a wide range of label materials which have a lower carbon footprint and can work with companies to source the best, most environmentally friendly option without compromising the label itself. Alternatively, C-wrap labels are available in a Linerless Format – which has a lower carbon footprint than traditional self-adhesive labels.