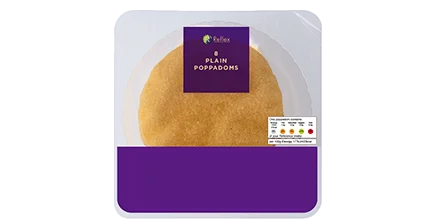 Printing available on films up to 8 colours
Various ranges of films – including peal and reseal
Great for product visibility
Suitable for high and low temperatures
Recyclable solutions available
Our Lidding Films are created to ensure products are protected and preserved prolonging shelf-life. Our films can also come printed or completely clear to show product visibility, lidding films are also a great combination with linerless labels for a full packaging solution.
Flexible Lidding Film Applications
Applications:
Lidding film is suitable for a wide variety of applications due to its durable nature, films can be punched and perforated and withstand different conditions. Films are used to seal containers, pots, and trays. Applications include:
Frozen foods
Bakeries
Ready Meals
Food to go
Non-food (health & beauty)
Fresh produce
Meat, Fish & Poultry
Chilled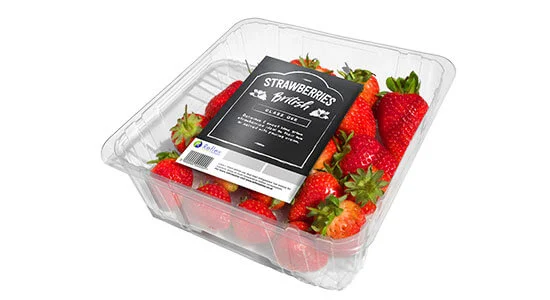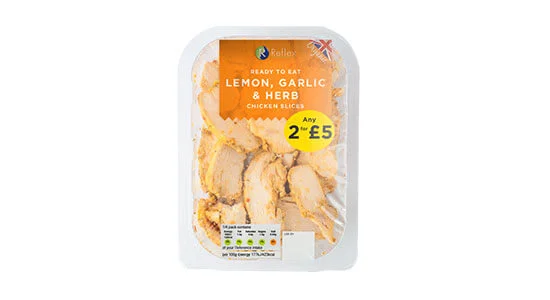 Frequently asked questions
What film finishes do you offer?
We can punch and perforate lidding films for breathable packaging. As well as this we can incorporate peel and reseal labels in lidding films.
What are your sustainable options?
We can offer different material options that comply with OPRL guidelines and retail recyclable standards. We can tailor existing or new products based on the latest guidelines and consult with brands to ensure the end product is the most suitable.
Are your lidding films subject to PPT?
Plastic Packaging Tax is applied to products that are made up of less than 30% recyclable/recycled plastic. We can work with you help keep the plastic content of your packaging as low as possible. For help and advice, get in touch today.