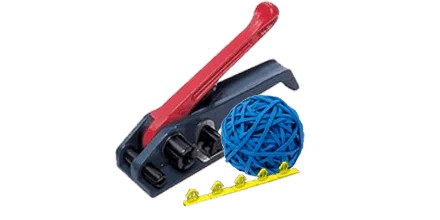 Shopping around for cost-effective, quality packaging products can be an absolute pain in the pallet! Save yourself time and energy by using Reflex for all your packaging needs, including our huge range of sundry items and accessories.
Packaging sundries
Reflex supplies a full range of sundry items, including:
Document enclosed wallets - plain and printed
Nitrol gloves powder-free
Hand labellers and labels
Security Seals:
We offer a range of different security seals suitable for a range of different applications:
Axis Seal
Axis security seals are single-use pull tight security seals which are easy to apply and cost-effective. Sequentially numbered as standard with an option for barcoding.
Highly versatile, and used for a variety of functions including sealing bags, sacks, cages and trolleys
Slider Seal
The more rugged slider strap security seal features a calibrated ribbon to prevent common forms of tampering including cutting, heat welding and super glueing.
The slider seal is easily customisable with your name, logo or barcoding and is available in variable lengths and a variety of colours.
The slider features a 4-pronged spring metal insert that holds and grips tightly to the plastic ribbon when pulled back to prevent manipulation.
Easylock
The Easylock is a tamper-evident closure for attached lidded containers (ALCs) which are also known as Tote Boxes.
A simple, cost-effective box closure solution that can be supplied individually or in mats of five for ease of handling and application.
Suitable for most eyelet boxes and available in a range of colours.
Syntra Seal
The Syntra is a tamper-evident security seal for attached lidded containers (ALCs) or Tote Boxes.
This security seal has four offset sprung legs that hold the seal firmly together and features a cut-out section at the top of the seal to prevent undetected tampering.
The Syntra can be bar-coded for speedy data capture and is easy to fit and remove. Available individually or alike in pairs.
Straplock Seal
The Straplock security seal has been developed to secure polypropylene strapping where it crosses, to ensure pallets and cartons can be security sealed to provide tamper evidence during transport.
The seal comes in two parts which are secured together using the straplock tool. Each part of the seal carries the seal number, which are supplied sequentially in seven-digits to prevent substitution.
Revo Seal
The Revo seal is an advanced and unique one-piece hybrid security seal that fits like a pull tie and hangs like a padlock.  The Revo has several unique security features that make highly tamper-resistant.
The Revo security seal is available in two versions; variable length (pull tight) and a fixed length. It can be personalised with a logo or company name and is available in a wide range of colours for logistical control
Frequently asked questions
Are these products subject to the Plastic Packaging Tax?
Concerned about Plastic Tax?
A lot of our packaging solutions are made with at least 30% recyclable content, meaning that our products are not liable for the Plastic Packaging Tax. If you're unsure about the tax in relation to your product, please get in touch and our team will be happy to help.
If you would like more information on the Plastic Packaging Tax read our 'what you need to know' guide.
Who are Reflex Packaging Solutions?
A part of The Reflex Group, Reflex Packaging Solutions strive to provide quality products at competitive prices to an ever demanding market. We supply a complete range of quality packaging products sourced from leading manufacturers over the world.
We understand that we need to be flexible, reliable and competitive and would welcome the opportunity in proving that not all packaging providers are the same.
Where do you supply to?
We supply to companies throughout the UK and beyond. Most of our products are available for immediate dispatch in the UK from our site based in Leicestershire.