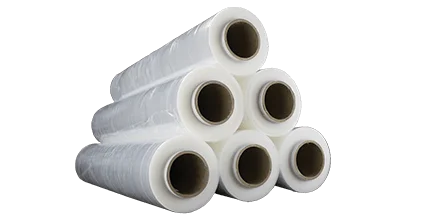 Reflex offers a range of printed and plain polythene bags in a range of material options to suit your business sector. From food grade to recycled materials, one of our team of packaging experts will work with you to understand your requirements and recommend polythene products best suited to your needs. Bags can be left plain or printed with any design, logo or message. Printed bags are perfect for promoting your brand and increasing visibility.
Available with a range of closing methods, from fold-over flaps to self-adhesive strip bags.
Industrial Polythene
We also supply the following industrial polythene products: Pallet hoods, gusseted, centrefold sheeting, pallet top sheets and lay flat tubing. Reflex manufacture and supply Polyolefin, PVC shrink films and OPP Polypropylene films for the food and pharmaceutical industries.
We are also one of the only companies in the world to supply de-metalised film for packaging. The de-metalised film provides a higher level of security and anti-counterfeit protection than printing or foiling onto film, which makes this product ideal for anti-counterfeiting, seasonal packaging and more.
What film packaging products are available?
Laminated films on a roll for form
Fill and seal applications
Parchment printed flow wrap
Printed film in up to 10 colours
Frequently asked questions
Are these products subject to the Plastic Packaging Tax?
Concerned about Plastic Tax?
A lot of our packaging solutions are made with at least 30% recyclable content, meaning that our products are not liable for the Plastic Packaging Tax. If you're unsure about the tax in relation to your product, please get in touch and our team will be happy to help.
If you would like more information on the Plastic Packaging Tax read our 'what you need to know' guide.
Who are Reflex Packaging Solutions?
A part of The Reflex Group, Reflex Packaging Solutions strive to provide quality products at competitive prices to an ever demanding market. We supply a complete range of quality packaging products sourced from leading manufacturers over the world.
We understand that we need to be flexible, reliable and competitive and would welcome the opportunity in proving that not all packaging providers are the same.
Where do you supply to?
We supply to companies throughout the UK and beyond. Most of our products are available for immediate dispatch in the UK from our site based in Leicestershire.