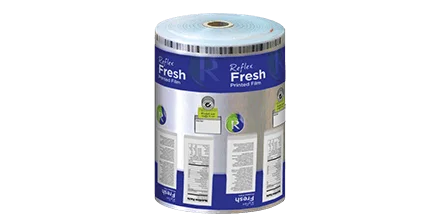 High print quality, produced using both HD and NX technology to ensure only the best-in-show product
Versatile, can be used in both vertical and horizontal form, fill and seal (VFFS & HFFS)
Quick production without compromising on quality, high grade for performance on high-speed lines
Suitable for many applications, from consumables to health and beauty
Multiple material options & various finish options
Highly functional & lightweight
Printed film on the reel is an adaptable flexible packaging solution, this method allows you to use any packaging format that can be created during the form, film, and seal process. Printed film from Reflex provides crisp, HD imagery and text resulting in attractive packaging that also has the benefits of adding protection and preservation of the product inside.
Flexible Printed Film Applications
Printed film is suitable for many applications. It can use any packaging format meaning the possibilities are endless! Just some of the applications where printed film can be used are:
Frozen & Dry foods
Crisps
Confectionary
Pet Food
Personal Care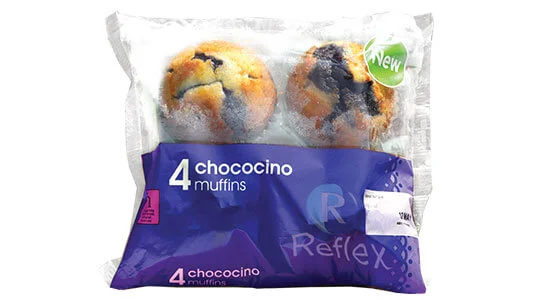 Frequently asked questions
What are your sustainable options?
We can offer different material options that comply with OPRL guidelines and retail recyclable standards. We can tailor existing or new products based on the latest guidelines and consult with brands to ensure the end product is the most suitable.
What are your print options?
We offer both flexographic and digital printing options, depending on your costing and turnaround needs.
Are your printed films subject to PPT?
Plastic Packaging Tax is applied to products that are made up of less than 30% recyclable/recycled plastic. We can work with you help keep the plastic content of your packaging as low as possible. For help and advice, get in touch today.