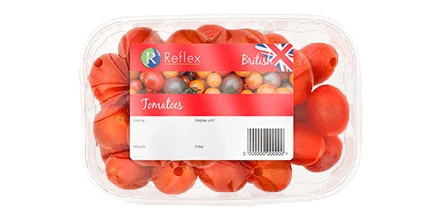 Retailer approved labels – Reflex are approved printers for UK retailers, following the required guidelines and processes for all our retail food packing labels
Labels available in 10 or more colours with reverse printing
Various finishes available, colours, foil, screen, tactile and more
Consistent colour management to a Delta E reading of <2 – important for brand presentation
Fixed colour palette solutions available – Helping to improve cost and production efficiency for many label designs, especially for multi-SKU ranges
Options for bespoke & shaped label formats
Food Packaging Labels are important for displaying key information about the product being sold, from use-by dates to weights and pricing. These self-adhesive pack labels need to be suitable for multiple conditions that are present in the supermarket such as cold and frozen environments.
At Reflex we serve a broad range of brands across a wide variety of customer sectors that use our self-adhesive printed pack labels and understand the specialist requirements for food packaging labels.
Self-Adhesive Food Packaging Labels Applications
Self-adhesive Food packaging labels are used in retailers, wholesale markets, and establishments that sell pre-packed food or food to go.
Any food for sale needs a food packaging label to display legal and nutritional information as well as use-by/best before dates, storage instructions and company information. For food sold in retailers they're also used to create a shelf presence and branding is an important element.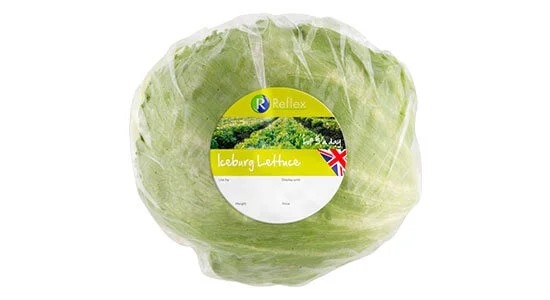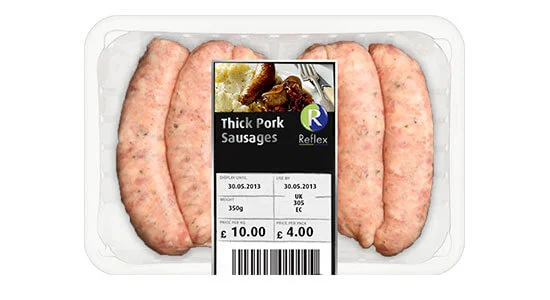 Frequently asked questions
Can you advise on food packaging compliance?
We work with lots of brands that sell products that are subject to legal and retail compliance. When printing food packaging labels and creating food packaging, we can advise on the most up to date food-safe materials and practices through communication with retailers and legal entities.
What finishes do you offer for self-adhesive food packaging labels?
The finishes we offer include foiled, spot varnishes, lamination, and tactile effects.
Are your manufacturing sites certified?
Yes! All our manufacturing sites are BRCGS certified. We also hold a FSC® and PEFC Certification.