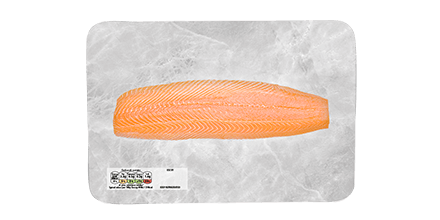 Environmentally responsible printed boards
Water-based inks & adhesive solutions
Made using a unique board structure, providing high rigidity
Packaging suitable for cold environments e.g., freezing, and chilled
In a world where recyclability is key, we've developed a lined board product as a direct sustainable alternative to traditional salmon boards. Our recyclable salmon boards are made with 100% recyclable material, use water-based inks and adhesives and allows you to create unique and practical salmon board packaging.
Recyclable Salmon Boards Applications
Salmon board packaging does what it says on the tin! It creates a secure and sealed packaging for salmon. This can also be used for other similar fish products!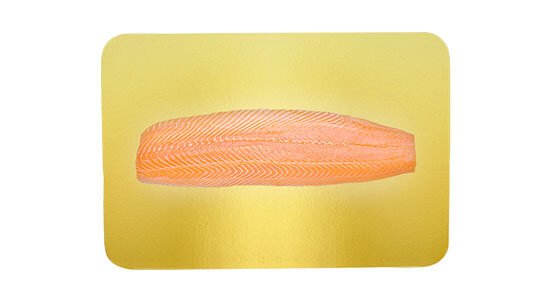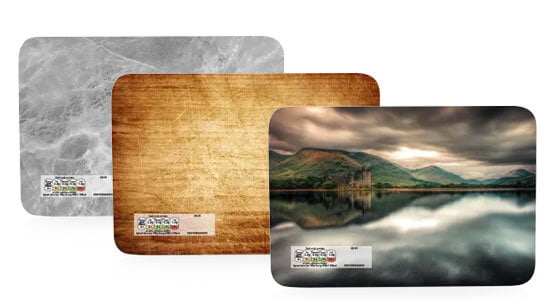 Frequently asked questions
Are you certified?
Yes, all of our sites are fully BRCGS certified. All of our recyclable lined board is also FSC® certified.
What makes these products environmentally friendly?
The boards used on our lined board packaging is made up of 100% recyclable material. The plastic wrap uses 90% less plastic than traditional methods. The lined board can be easily separated from its plastic wrap, making the pack easier to recycle at home. The boards themselves are FSC® and PEFC certified, use zero migration water-based inks and adhesives, meaning there's no harmful by-products produced by the packaging itself when recycled. It even makes them fully vegan friendly!
What print and finish options are available?
We offer recyclable board in gold, silver and black finishes, as well as full colour print to give your salmon boards the standout shelf appeal.
Our design team at Graphic Brands can help bring your packaging to life with their full design service. Get In touch to find out more!