We're stepping up to the crease once again for another exciting Sponsorship Spotlight feature! We're committed to making a lasting impact in our local communities. And what better way to do so than by supporting local sports teams? 
We're thrilled to announce that we are diving into the world of cricket sponsorship for the very first time.
Introducing the Old Parkonians Cricket Club!
We're delighted to sponsor Old Parkonians Cricket Club as Ball Sponsors for the 2023 season. There are 22 home League games and 19 friendlies at the club this season. In addition to this the club has their first season of women's softball cricket, including the Cheshire Cricket Softball Festival.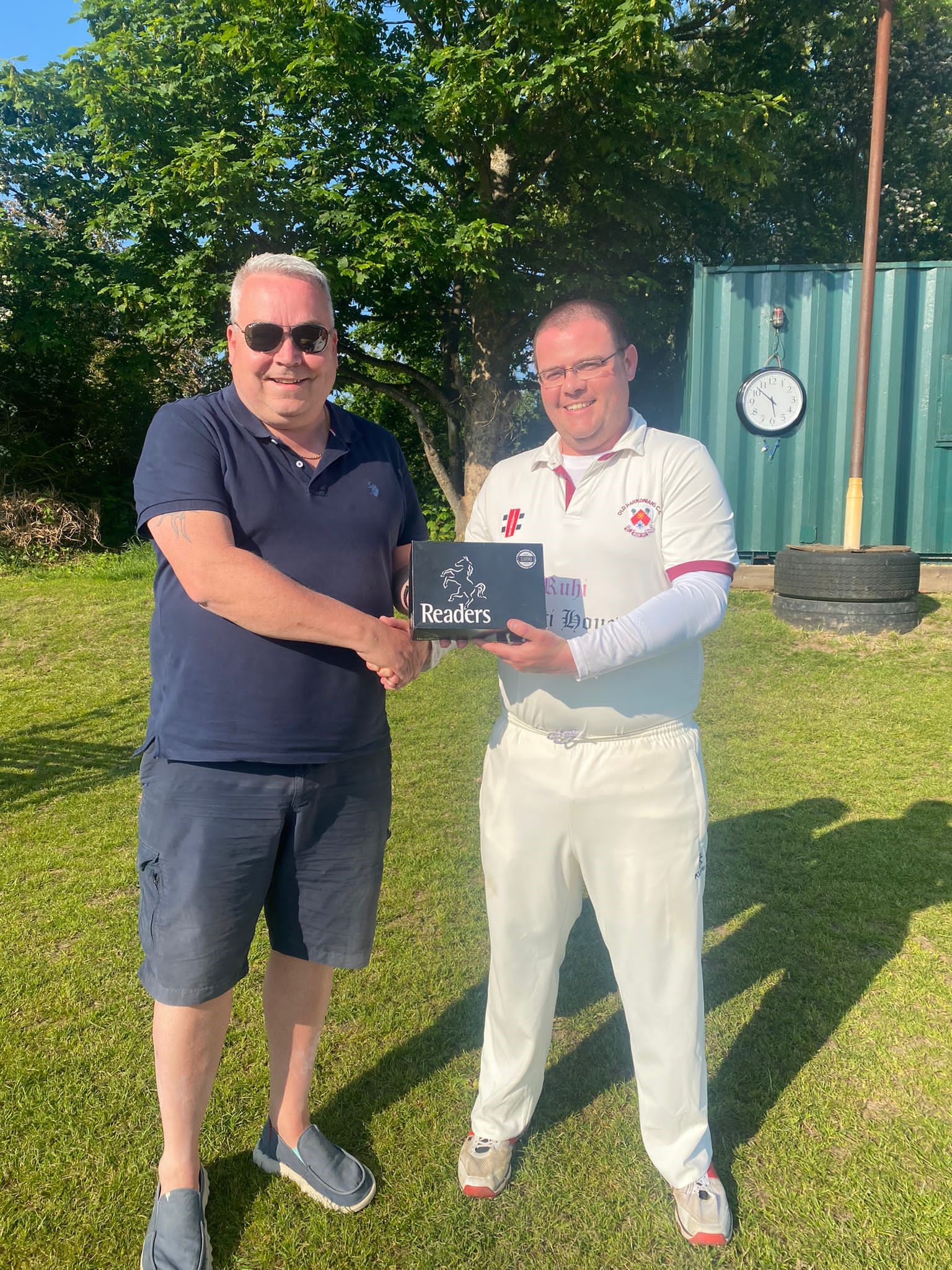 Pictured:  Chris Beckett (right), Old Parkonians Cricket Club Captain receiving their first box of ball from Ian Bates, Reflex Labels (left).
History of the club 
The cricket section of the club was formed in 1950 starting with friendly games until they joined the wirral league in 1987, finishing the 1988 season as champions. 
Now over 70 years on, the section remains strong and currently plays in the Cheshire Cricket League Division One and Division B West. 
A message from the Chairman
"Amateur sport has always been costly to run, but cricket especially has an ever-increasing number of outgoings. Sponsorship is essential to the running of our club and allows us to keep running all of our teams, whether that be Men's, Women's or Juniors. This sponsorship also provides us with an opportunity to invest some of our own funds back into the club's facility so we can continue to allow the local community to enjoy grassroots cricket at Holm Lane. On behalf of all our members, I would like to thank Ian and everyone at Reflex Labels for their very generous support this season."
Richie Beckett- Chairman of Cricket- Old Parkonians CC
With our sponsorship backing them up, we wish the Old Parkonians Cricket Club a magnificent season filled with soaring sixes, precise yorkers, and sensational catches!