It's safe to say we've had a whirlwind of a year (and it's not over yet!), celebrating 20 years of Reflex, a few new locations (Hello Australia!), multiple exhibitions and it doesn't end there…
Whilst those cogs have been turning, our teams have been doing what they do best and producing brilliant and innovative labels and packaging for some of the amazing brands that we're proud to work with.
Their hard work hasn't gone unnoticed, and this year we were shortlisted for multiple print awards by the prestigious Flexographic Industry Association (FIAuk) and FlexoTech International Print & Innovations Awards. Both celebrating the very best in the flexographic print world and recognising companies in the industry that have made significant changes or positive impact to both the industry and the environment.
FIAuk
At this year's FIA awards we were over the moon when we won 5 awards and 1 highly commended status for some fantastic labels produced by both of our Reflex Label Plus sites (Barwell and Keighley) and our Reflex Labels Newcastle site. This included our gold win for Flexo Print on Paper (Narrow Web) and Bronze Best in Show for the Los Gansos label, recognised for its intricate detailing of colour and print quality.
FIAuk Award wins for 2022: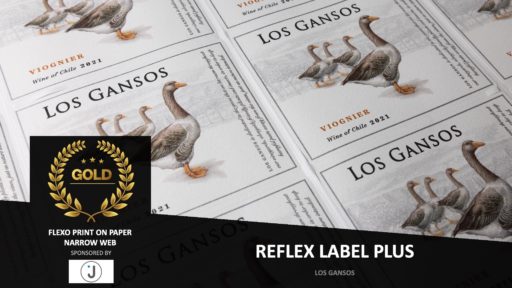 GOLD – Flexo Print on Paper (Narrow Web)
Reflex Label Plus Barwell – Los Gansos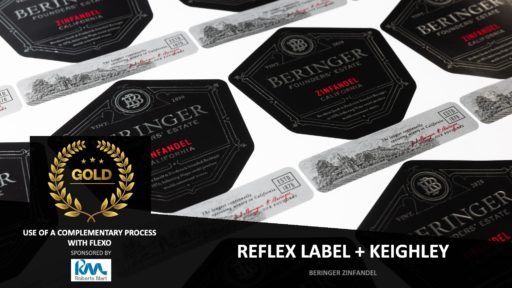 GOLD – Use of a Complementary Process with Flexo
Reflex Label Plus Keighley – Beringer Zinfandel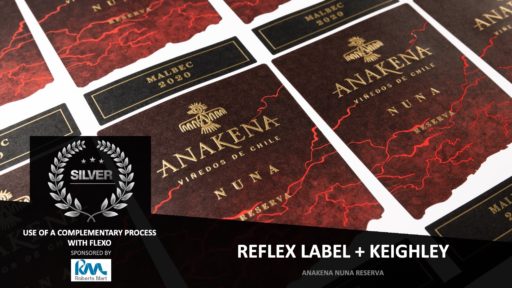 SILVER – Use of a Complementary Process with Flexo
Reflex Label Plus Keighley – Anakena Nuna Reserva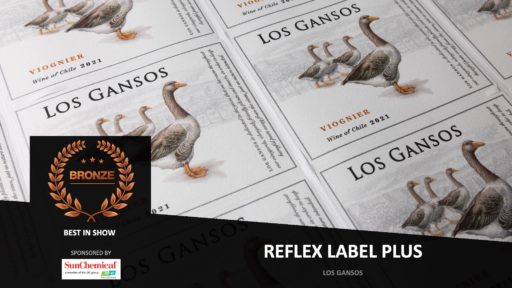 BRONZE – Best in Show
Reflex Label Plus Barwell – Los Gansos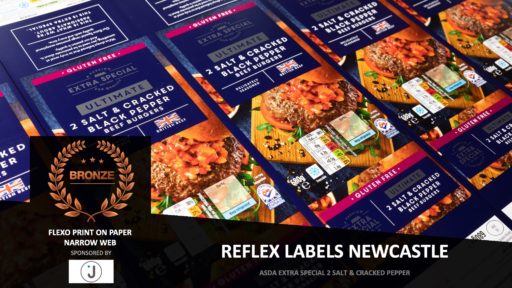 BRONZE – Flexo Print on Paper (Narrow Web)
Reflex Labels Newcastle – ASDA Extra Special 2 Salt & Cracked Pepper Beef Burgers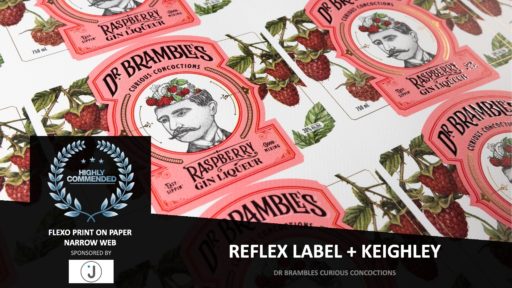 HIGHLY COMMENDED – Flexo Print on Paper (Narrow Web)
Reflex Label Plus Keighley – Dr Brambles Curious Concoctions
FlexoTech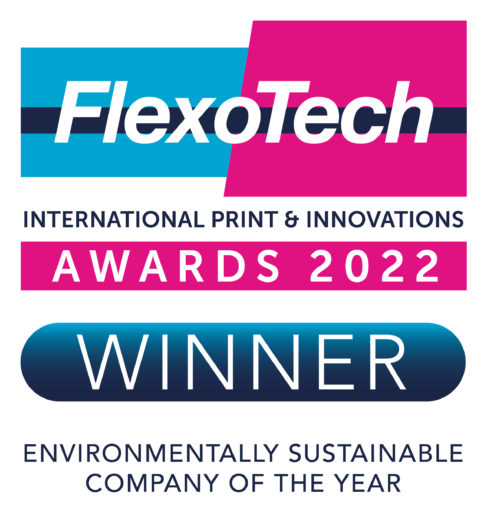 This year at the FlexoTech awards we won one of our most cherished awards yet: Environmentally Sustainable Company of the Year!
To be recognised at a print awards for this achievement was such an honour for the entire Reflex team, demonstrating that the hard work that goes into our ethos of being 'the most sustainable packaging company' has not gone unnoticed – alongside recognising our incredibly talented and meticulous print teams!
We also won the best UV Flexo on Paper or Board for Reflex Newcastle's work on ASDA Extra Special Beef Burgers.
The judges said: 'The winning submission showed excellent control of both saturation and highlight control, with colour fidelity producing a high-impact print.'
That makes two awards in the year for this line!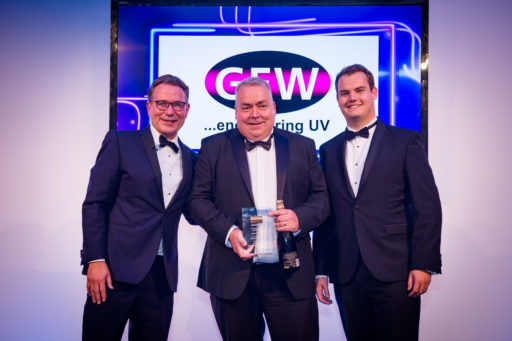 (L-R) Ian Bates, group labels lead, Reflex Group and Jamie Neill, UK and Ireland sales manager, GEW
We didn't just win print awards this year, we also picked up the Sammies environmental and sustainability award for our environmental work and the innovative recyclable packaging created for Aldi's meatless meatball marinara sub roll!
It goes without saying that we are immensely proud of all the Reflex teams, and a big shout out to the teams involved with our now award-winning work. Let's see what award-winning print will be recognised next year!