We were absolutely thrilled back in October when Reflex Labels Plus won the Flexotech award for best 'UV flexo on paper or board' with the Aldi Kingsland Kooliburra Viognier label!
The label was printed at Reflex Label Plus Keighley, but how exactly do you create an award-winning label?
Well for a start, you need a team of hardworking experts who have years of combined experience in print, which luckily, we have an abundance of at our Keighley site.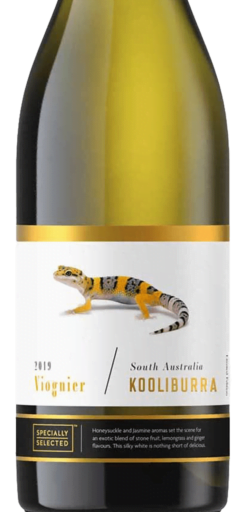 Our Keighley team worked closely with the client to ensure they would be able to achieve their vision – a beautifully printed label with multiple varnishes and embellishments, on a premium white uncoated substrate.
The final printed label uses a mixture of flexo Matt varnish and a silk screen gloss tactile, helping to create a contrast between the glossed geko and the matt white paper, making it look almost 3D and enhancing the overall look and feel of the label. But the real added WOW factor comes in the form of the embellishments, hot foil, and silk screen tactile which were applied in 3 different print processes, giving it a luxurious shelf presence.
Overall, the complicated printing process results in a brilliant premium and award-winning label which the Flexotech judges described as 'An intelligent use of spot colours to enhance the image along with quality highlights on a challenging substrate'.
If you have a project that requires premium quality labels and would like to win an award of your own, get in touch!