For Global Recycling Day 2023, we thought we'd shine a light on a recent recycling project we worked on!
The theme of this year's Global Recycling Day (set by the Global Recycling Foundation) is 'creative innovation'. 
Cast your minds back to September 2022 (and September 2021 for that matter!)… remember our cardboard stand at the Lunch! Food to go Show?
Well, our very first cardboard stand has now been turned into various fibre products, including recyclable drink holders. So next time you grab a take-out drink you might just have part of the Reflex Pack Plus stand in your hand. Make sure you continue the cycle and always recycle your cardboard products! 
In keeping with this year's theme of 'creative innovation', we created the stand with innovation in mind. In that it would be strong and functional to last not one, but two trade shows, but also that it was made from a material that could be fully recycled. So when the time came, we would be able to send our stand off knowing it wouldn't end up on a landfill or collecting dust in a warehouse. We worked with the cardboard geniuses at Data Image Group for the initial stand build and arranging the recycling process. 
So how was the stand recycled?
100% of the consignment was shredded through an industrial process and made into mill-sized bales with other fibre-based materials

Bales were then delivered to a paper mill for re-pulping and ultimately be reused as various fibre-based products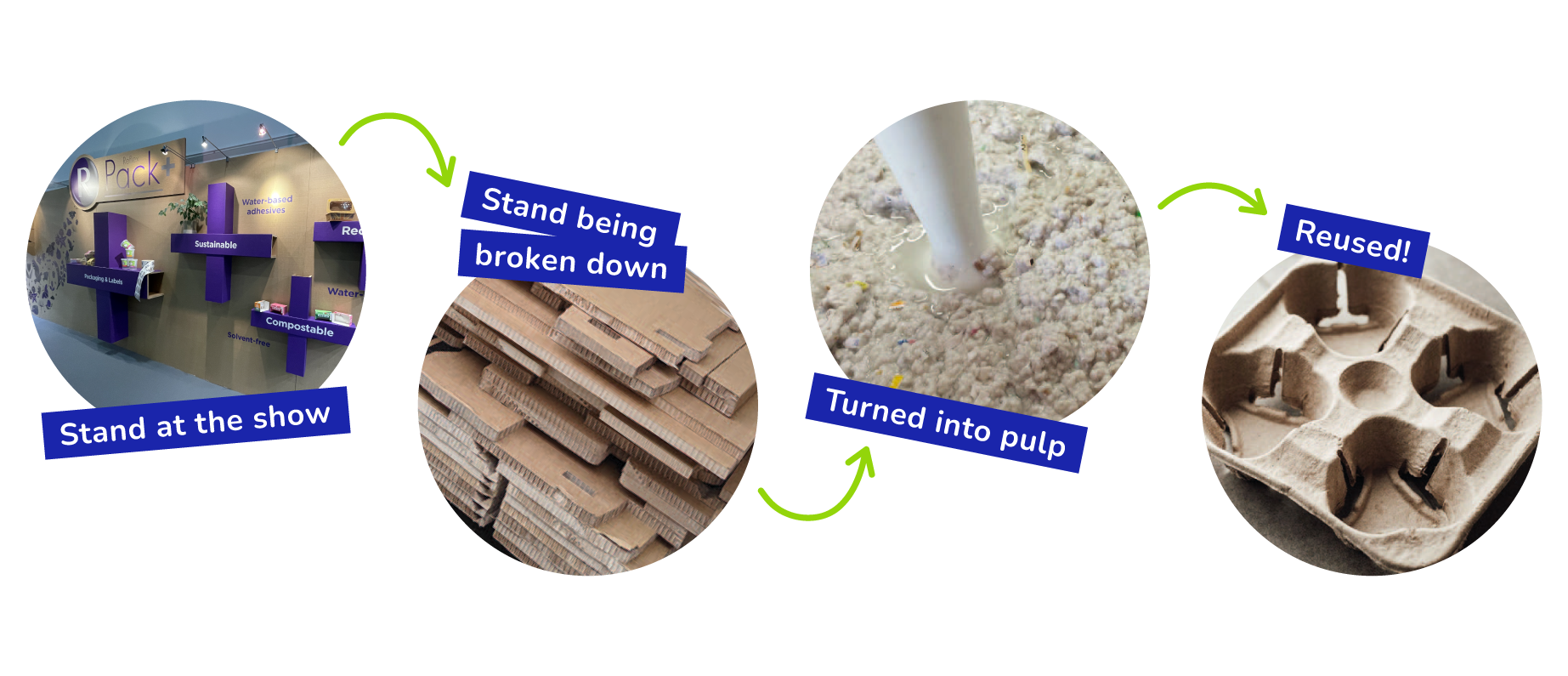 Our underlying promise is to offset the entire volume of carbon emissions by 2030 from the day the company was founded in 2002 and recycling plays a big part in this.  
What else are we doing to encourage recycling?
Self-Adhesive Liner recycling – see image below

A member of the OPRL Scheme –  this means we are able to align our packaging specifications to meet the requirements for packaging recycling.  

Lined Board recyclable packaging – Reflex Pack Plus – find out more here

Reuse & Recycle- like the stand recycling project, we're always on the hunt for new ideas to reuse and recycle so watch this space for what crazy idea we might have next!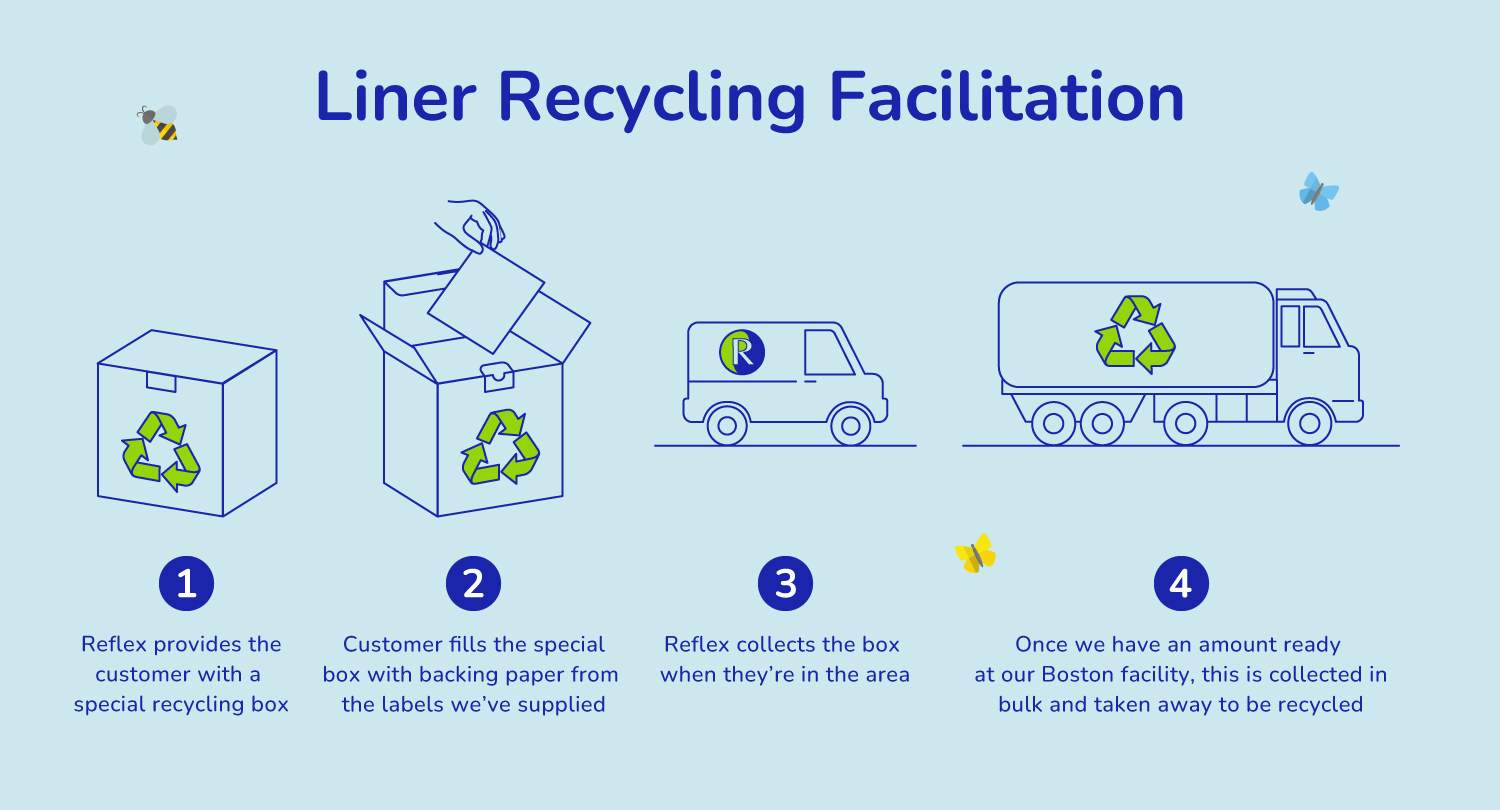 We're constantly looking for the next sustainable project, but to date, we've covered quite a lot!
Read more on our sustainability story here and watch this space for what might be next!